Back to Blog
What are the advantages of earning credits using YouTube's 'Study Hall'?
Learning online is not a new trend. Actually, it helps a lot of people around the world to get access to different courses, academic books, to acquire new skills, and many more. According to statistics more than 70% of users opt for online sources when it comes to education. Online education has changed the way people get new information and learn things. Besides, learning something online is:
-faster
-easier
-your learning schedule is more flexible
Users can get access to whichever material at any time. It is the most convenient way for those who are not able to attend offline classes or those who want to get an education that couldn't be offered in the place of living. The only thing that you should have is a gadget where you can stream, watch or apply your skills.
It works not only in the academic sphere but also it is possible to learn more about:
-art and drawing
-Cooking recipes
-DIY content
-Acquire professional skills (i.e. make-up, sewing, etc.)
People have become freer in terms of educating themselves. In fact, social media facilitates the trend of continuous learning. Users can watch educational videos on YouTube, Facebook, Instagram, TikTok, Twitter and other social networks.
Why do people choose YouTube for education?
There are several reasons for that:
-Users are able to discuss the material within the platform while watching or after the video is ended;
-Users can go back to the moment that needs more attention any time and watch it over again - it facilitates a better learning experience;
-Users can acquire information presented on the platform at the most convenient speed for them. No need to rush, there is a time for everything;
-YouTube offers a huge variety of different topics to learn about: starting from cooking and fixing a vehicle to programming;
-It is accessible and affordable for the vast majority of users.
Why YouTube Study Hall?
In a nutshell, YouTube Study Hall is the place where students are able to watch academic videos and interact with other students whilst so. They have a chance to browse through thousands of different YouTube videos on various topics.
YouTube Study Hall has special tools such as:
-chat rooms
-different forums
-quizzes
-leaderboards, etc.
Study Hall is the perfect place where users can find any educational video they need and filter the most appealing content for them and start learning. This is one of the considerable advantages. In addition, it allows users to search through thousands of videos by language making education more accessible for the vast majority of users.
What is the YouTube initiative in Study Hall all about?
From now on students will be able to earn credits for their college with YouTube Study Hall. This initiative was taken by Crash Course and Arizona State University and will make it possible for students to get credits while taking courses.
According to the authorities who initiated this, this step will take education to a whole new level and make it more affordable for people to learn new things online. YouTube Study Hall team says that for now higher education can have a lot of barriers for those who want to study, in comparison with other levels of education. This way YouTube watches to change the way higher education is perceived by the masses and make it more accessible.
The first course that will help students to earn credits will start on March 7, so users are able to sign up for that course, which is 'College Foundations'. In the future, as the curve goes students will have a chance to 'transfer' their credits. The courses are held by ASU ( Arizona State University) and Crash Courses. It includes:
-English Composition
-College Math
-US History
-Human Communication
This update finds a huge appeal making the academic experience easier to reach. So it is beneficial in many ways, the most important factor here is that people get more opportunities online, study and see what is required and at the same time, they earn credits which positively affects their overall academic performance. In general, Study Hall includes more than thousands of videos that can be presented as Shorts, long videos, and small clips. Learn more here.
YouTube made it possible for everyone to study at any time and in any place, making education more accessible, and our panel is no exception. In our previous articles you can find a lot of useful and practical information about social media marketing.
In our blog we share all details that can help you find the best promotion technique for your content on any platform. It can also be considered to be a 'Study Hall'. There you can find information about professional marketing techniques, different tools that will help you in account and brand promotion online.
To keep you updated on the news in the marketing and digital world we send emails that contain vital information about all that to help you out. Do not hesitate and subscribe to your emails and receive important details right away. Besides, if you are a beginner and need help in improving your brand awareness and social media content, especially on YouTube, our professional assistants in SEO, video producing and designer will give you all the necessary info about the most convenient promotion for your content.
For now, here we provide you with the most effective YouTube services that you can find on the net:
Also, to help our customers promote their content faster and more organic we offer complex promotion as in 'Packages':
More to come!
Subscribe and get noticed about latest posts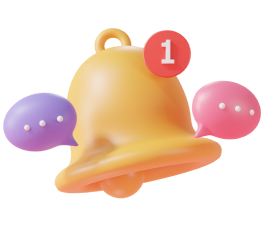 Thank you for subscribing!
You've been successfully subscribed! Don′t forget to check your mailbox