Back to Blog
Tips for building and growing your social media following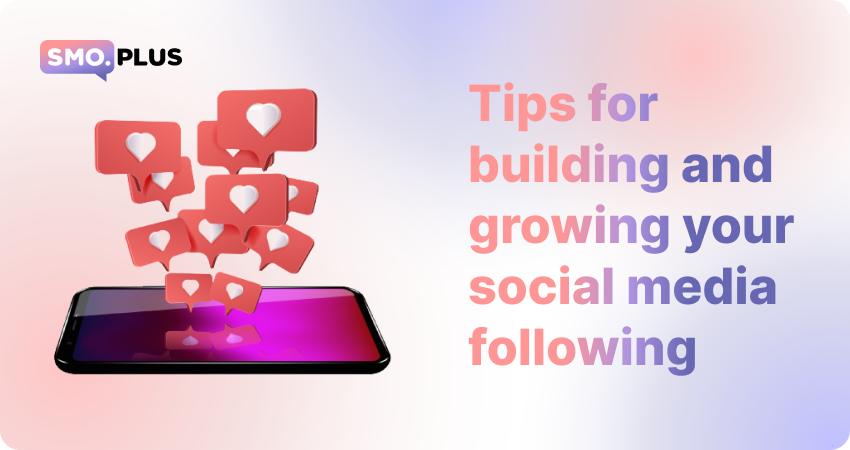 Social media platforms have a huge impact on our lives and they get more powerful day by day. New creators along with new features introduced by these social networks. As more people are driven by the idea of unleashing their true potential, competition online rises.
The question remains the same for those who just began their journey to social media blogging and those who want to retain the attention of the audience that has been already reached. If you've been wondering how to grow Instagram and on any other platform you're at the right place.
How can a creator of any level beat up the competition and become noticeable online?
In this article, we've come up with the most efficient social media tips for creators to reach more people, grow your socials and establish a solid fan base.
How to get more followers online?
QUALITY CONTENT
Unfortunately, still many creators neglect to check the quality of their material before actually posting it. With information overload, we deal with our century and we value our time. It is very unlikely that a user who once came across low-quality content will continue watching it from that creator.
The important element here is the continuous posting of high-quality content. This way you will establish your own style and get more credibility from users online. In addition, your content will be trusted and users will go back for more of it and eventually follow for more updates in the future.
CONSISTENCY
Another important tip - focus on your schedule of posting. Consistency is important in case of gaining more followers and reaching more users online. According to statistics, on average creators around the globe at least post not less than once per week.
Come up with your own posting schedule and stick to it. This way you discipline not only yourself and control your posting schedule, but also affect your followers in a way that they will be waiting for your content on particular days. This will positively impact your engagement rate and you will see your profile's actively gradually rising.
UP-TO-DATE INFO
When it comes to building your social media following, the important part is presenting actual information to your followers. This is essential if you want to gain your audience's trust. Information online can be misleading, so to boost your popularity online, make sure you share up-to-date information according to your niche.
In fact, all information can be easily checked if you know the sources. To become reputable among users on social media platforms, focus on checking relevant information and provide links to the sources and you will see how people will follow you for more content and will consider it credible.
PRODUCTION
This tip is closely connected with the promotion technique that you choose. It includes:
-Social media platform you will choose for content posting;
-The target audience you plan to reach and their interests;
-Content format to choose (short videos, Live Streams, Stories, etc.)
-The appeal of the content.
These are the top elements to focus on when it comes to the production of your content. In other words, what you will do with it after you save your future content. Show how important your product or service is and why it is valuable.
Production is closely connected with the promotion. The virality of your content will depend on the promotion technique that you choose. You can:
-follow other accounts and await for the same feedback
-give likes and leave comments
-collaborate with other creators on different social networks
-come up with various contests and giveaways
-opt to buy social media services from trustworthy SMM panels.
According to statistics, the vast majority of users choose to buy promotions from online sources. It is not so widespread as some creators are being skeptical about it. However, thousands of users have already promoted their social media accounts with such SMM panels and monetized their content. It is one of the best practices for improving your social media presence and one of such services that provides trustworthy promotion is SMO.Plus.
How to be more social? To avoid wasting your time and energy on engaging with users that won't leave you any kind of activity back, get promotion services from SMO.Plus. With us you will save a lot of your free time and focus on editing your content and working further on your own style while our professional marketers and designers do the best for your social media profiles and help you gain as many followers as you wish!
Do not wait up and order our best services to reach wider audiences and become viral:
To learn more about social media marketing and tips on how to promote your profiles follow us on social media and stay tuned for more useful updates from our professionals.
More to come!
Subscribe and get noticed about latest posts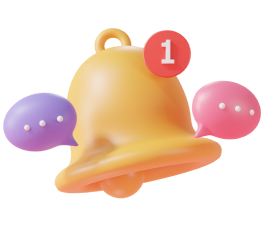 Thank you for subscribing!
You've been successfully subscribed! Don′t forget to check your mailbox