Back to Blog
The ultimate guide for YouTube boost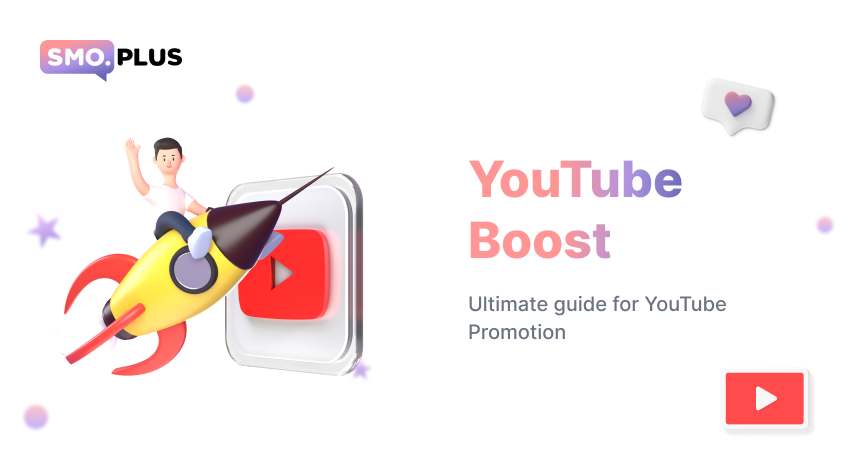 YouTube has been introducing more updates for its creators recently making YouTube a more user-friendly platform. Moreover, according to statistics, YouTube remains the second most visited platform having billions of people accessing the page annually.
In fact, the YouTube team consistently updates their algorithms and how their systems work making it harder for creators to understand the patterns and predict trends. However, there is some life hack that a lot of YouTubers have already used and it helped them, are the following:
1.Keywords
Choosing relevant keywords can be confusing but still, it is a must. Keywords help you to get higher in ranking and in YouTube searches and to appear in the recommendations section. Keywords can be included in:
-Video description;
-Video's title;
-Channel's description.
The more relevant keywords you add to your video, the higher are the chances that more users will come across your videos and improve your channel's CTR. For YouTube, keywords are essential as they affect searches on the platform. You will attract more people to your page which will improve your channel's performance. Try using Ahrefs to find keywords that will perfectly describe your video and content in general to have maximum appeal to your target audience.
2.Thumbnails
Cover images of your videos say a lot about both the content and the channel owner. The more nicely edited thumbnail you have, the more credible your channel will be to your audience. Create your own editing style adding colors if relevant (depending on your niche) and effects. In addition, never forget about the quality of the picture. If the quality is low, YouTube users won't consider clicking on the video as it transfers the idea that the video is also of bad quality.
The cover image of your video should also intrigue your target audience and make them click on your video. We have a small tip for you: include a detail in your thumbnail that will be in your video. For example, you make an unpacking video, so include a name of the brand, package, or a product that will be reviewed in a video. This way users will have a clear understanding of what your video is about and will be far more likely to click on it as the video appeals to them.
3.Watch Time
One of the essential metrics that all YouTubers pay attention to is the channel's watch time. Basically, it is how long users have been watching your video. The longer they watch it, the more your channel gets recommended as the YouTube system sees that people spend a lot of their time checking your content, which means that it's worth promoting by algorithms.
For YouTube it is very important as the longer a user watches YouTube's content, the more advertisement can be shown. Try to make a video that lasts around 10 mins or a little bit more, look out for what's trendy and relevant for your target audience. Make a dynamic video, and try to use gestures, emotions, and facial expressions, when users see that a creator acts natural they will be fascinated to watch more. Thus, you will improve your engagement rate.
4.Collaborations
Many YouTubers are afraid of collaborations as they face obstacles:
-Where to find a collaborator?
-How to get in touch with them?
-How to make a collaboration relevant for both sides?
The thing about collaboration is that it can take your Youtube channel to a new level. Collaborating with other creators is beneficial for both sides: you expose your content to a collaborator's audience and vice versa, so it is a win-win situation.
The thing that you should think about before collaborating is your collaborator's niche. It is crucial because if your audience notices that your content changes, or your topic and niche but they followed you for another kind of content - users will start unfollowing you or watching you less which also leads to unsubscribing to your channel. So in this case focus on the topic of your collaborator's and how relevant is their content for your audience. If everything is interconnected or related, don't be afraid, get in touch with YouTubers directly via email and start a collaboration.
5.Buy promotion services
Buying promotion from online sources is another life hack that we'd like to share with you. Some YouTube users are skeptical of this kind of promotion. Nevertheless, buying these kinds of services is a widespread practice as creators get a lot of benefits:
-They have more time to focus on their content and professional content editing;
-They save a lot of time on marketing as professional marketers promote content effectively and much faster;
-They can improve as many YouTube metrics as they need to get noticeable online;
-They receive high-quality services legally, without getting suspended from the platform.
The thing that users should consider is an online source where creators will buy YouTube services. A lot of YouTubers get the services from our panel and receive instant service just in a couple of clicks. On our page, you can find thousands of services for almost any social media platform. We provide the most effective YouTube services you can buy: YouTube likes, YouTube comments, YouTube views and live stream viewers, and other services. Our services were already ordered by thousands of social media users who have already improved their social image making their profiles more visible.
Try our best services for YouTube, start monetizing your content, and receive the recognition your content deserves:
More to come!
Subscribe and get noticed about latest posts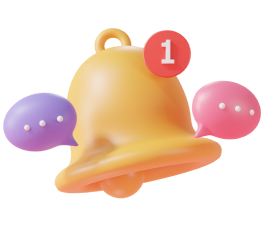 Thank you for subscribing!
You've been successfully subscribed! Don′t forget to check your mailbox