Back to Blog
5 Effective Strategies for Maximizing Your Reach on YouTube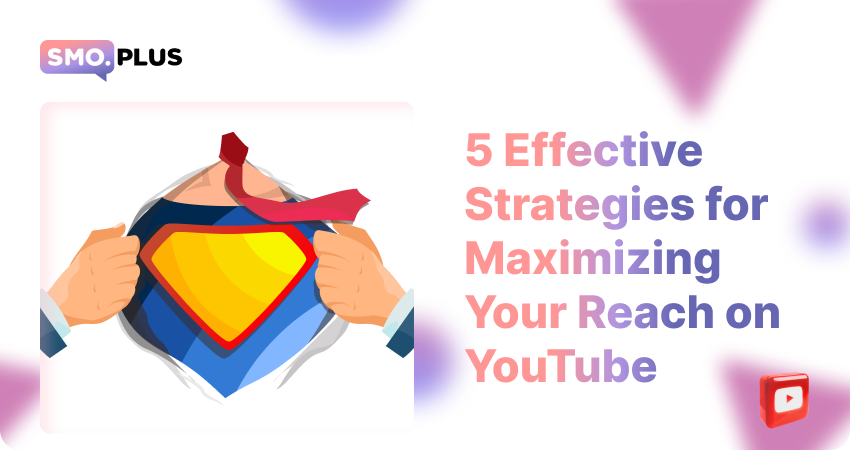 YouTube is much more than a mere video hosting site. It has become the preferred platform for numerous content creators to share their content with audiences across the globe. With a vast user base consisting of millions of users, YouTube provides creators with an unparalleled opportunity to connect with a global audience.
What makes YouTube so popular among so many users?
-a user-friendly interface makes video uploading an effortless process. Creators can upload their videos within a few clicks and tweak video settings to enhance their performance;
-YouTube's vast user base makes it an ideal platform for discovering and sharing new content;
-platform's sophisticated algorithmic recommendations enable users to discover exciting content that caters to their interests;
-features such as commenting and sharing, encourage interaction and feedback, creating an active and engaged community which allow creators to connect with their viewers and cultivate a sense of community;
-YouTube is searchable which makes it easy for users on the Internet to find videos on specific topics or by specific creators;
-The platform provides detailed analytics and insights to help creators understand their audience and optimize their content.
How can you maximize your reach on YouTube?
To reach wider audiences on YouTube follow these tips:
Title and description optimization
Use relevant keywords and make sure your title and description accurately reflect the content of your video. The more appealing keywords you use to more people your content will be shown.
Using correct tags
Add tags that are relevant to your video. This can help your video appear in search results.
Collaboration
Collaborating with other creators in your niche can help you reach new audiences and grow your channel. It will also expose your content to more people of other niches as well.
Engage with your audience
Don't forget to respond to comments, create polls, and encourage your viewers to subscribe to your channel to build a community around your content. Show your audience that you care about them and are ready for interaction.
Channel performance analysis
For that use YouTube Analytics to track your performance and identify areas for improvement.This will definitely affect your reach in a positive way as you work on improving your content to make it appealing.
Promote your videos on social media
Share your videos on social media platforms to increase visibility and engagement. Do not hesitate to share your videos or links to them using Instagram Stories, Twitter posts or TikTok short videos, etc. The more people see your posts the more engagement and reach you will get on your channel.
Use YouTube paid promotion
Consider using YouTube's advertising options to reach a larger audience and increase your visibility on the platform.
How else can you increase your reach on YouTube?
Indeed, one common issue that content creators face on YouTube is reaching a wider audience. With so much content being uploaded every day it can be difficult for new creators to make their account noticeable and gain more subscribers.
If you're looking to boost your online presence and gain more visibility for your content, using social media marketing panels is a great way to achieve your goal. By seeking out reputable sources for promotion services on platforms like YouTube you can save valuable time that can be better spent on improving your profile image and enhancing your overall social media presence. Many content creators turn to trustworthy SMM panels, such as SMO.Plus, to help you achieve their desired results.
With SMO.Plus you can expect to receive maximum exposure on YouTube and gain the recognition your content deserves. It's important to note that the activity you receive from our services will come from real people, and we always ensure that our methods comply with YouTube's terms and conditions. Get organic YouTube promotion with Smo.Plus, we recognize the importance of organic promotion and never rely on bot activity to achieve our results.
Try our best services for YouTube video promotion and make your content more visible on the platform:
More to come!
Subscribe and get noticed about latest posts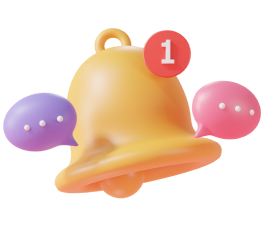 Thank you for subscribing!
You've been successfully subscribed! Don′t forget to check your mailbox