Back to Blog
Creating engaging content for Instagram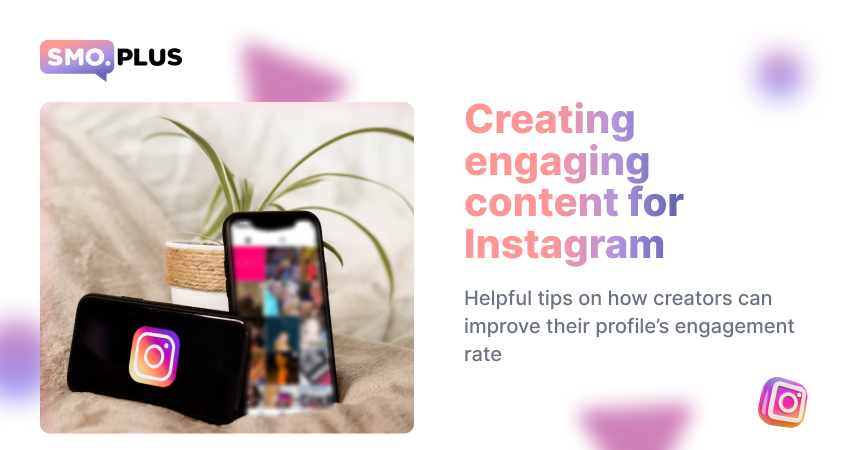 Engagement is an important element for all creators and brands that plan to improve their brand image online. Engagement these days is different than it was several years ago. It all changed due to the new features that social media platforms introduce along with various updates making social media a great marketing tool.
Influencers and business online monitor their engagement rate by key numbers that include:
-The number of likes;
-Views of a post;
-Reposts and shares;
-Saves;
-Comments, etc.
By these fundamental elements in each brand's social media exposure, it is very easy to understand the total performance of your channel or profile and how much your content appeals to users online. Knowing this information helps creators around the world to understand the market better and act accordingly and be flexible.
How can engagement change your brand? It positively affects several aspects:
-The number of people who are acquainted with your product gets higher, positively impacting the business's visibility online;
-Higher engagement rate: the more people see your posts the more interaction and engagement your content gets in the future;
-Creators get a unique chance to build a strong community online just by communicating with their audience online (via direct messages, responding to comments, etc.);
Focusing on engagement is crucial as the more activity your content gets, the more recognition your brand receives. Engagement is closely linked to people and their interests. So your goal should be to share only relevant information that appeals to your target audience if you want to make a statement online.
Why Instagram?
If all social media platforms are considered to be the most effective tools for marketing, why choose Instagram over them? Instagram is in fact a powerful tool that is used almost by all brands and by absolutely all creatures online. Many of them can't imagine their professional life without promoting their content daily.
Introduced in 2010 Instagram was considered to be a platform that serves as a photo and video-sharing page. Now we all know the platform as a marketing tool where people can not only share their daily life but also: call, buy, even look for a job, etc.
The most advantageous thing that Instagram provides its users with is the number of different posting content that can be shared:
-Reels;
-Stories;
-IG TV;
-Live Streams;
-Videos and photo posts.
Creators and businesses get that freedom of sharing, in addition, interaction with their target audience gets easier as users are never bored with one posting format. Besides, Instagram has a lot of targeting options for its creators that have already helped thousands of different businesses reach more people and become more visible online not only on Instagram.
How to create engaging content on Instagram?
We came up with several tips that will help you to improve your engagement rate on the platform:
AUDIENCE ANALYSIS
Before posting it is important to understand who your audience is. What are their interests, principles, location, level of education, etc. It will all help you in creating content that has maximum appeal. The more users can relate to the content and your product, the more activity you will get and increase your engagement rate.
VISUALS
Instagram as a social network is all about visual representation. The more style and uniqueness the content has, the more people will be driven by it and follow for more. In addition, you will not only increase the number of people who know about your brand but also improve the overall profile performance and interaction quality. Also, do not forget to use high-quality materials to make your posts more credible and eye-pleasing.
HASHTAGS
As on any social media platform, hashtags are essential when it comes to generating more interest in your content. Make sure that you add hashtags that have maximum relevance to your content. Otherwise, users will not basically get to know more about you as your posts are not visible to them. To avoid that, use hashtags that relate to your niche.
IMPROVE INTERACTION
Do not forget that Instagram is continuously upgrading its interface adding new interactive features to help creators express themselves better. Use Instagram Stories and answer viewers' questions, use polls, and come up with different quizzes for them. Let them know that your profile is the place where their activity is valued and where they can express their opinion (which is important online). In other words, encourage your target audience to engage with your content more.
COLLABORATION AND CORRECT PROMOTION
The more people from other niches know about you, the better. However, do not forget that still, your posts should be relevant to other audiences while collaborating with other creators. This is the best practice to follow when it comes to exposing your brand to broader audiences online. Collaborating with other influencers from your niche or the one that is relevant to it increases your chances to improve your engagement rate.
Choosing the correct promotion is also a key moment in generating more interest. In fact, the virality of your content will depend on the promotion technique that you choose. Statistically, the vast majority of users buy promotions from SMM panels. Nevertheless, some creators are still skeptical about it. However, thousands of users have already promoted their Instagram profiles using services from trustworthy SMM panels. Indeed, it is one of the best practices to improve your social media presence.
To avoid wasting your time and energy interacting with users (that won't guarantee the same feedback), get promotion services from SMO.Plus. With us, you will save a lot of your time and work further on creating your own style while our professional marketers do the best for your Instagram profile and help you improve your engagement rate and make a statement online!
Try our best services for Instagram and build a strong community with SMO.Plus:
More to come!
Subscribe and get noticed about latest posts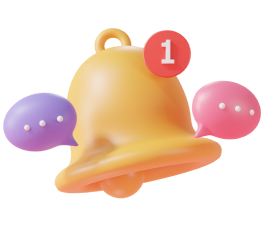 Thank you for subscribing!
You've been successfully subscribed! Don′t forget to check your mailbox